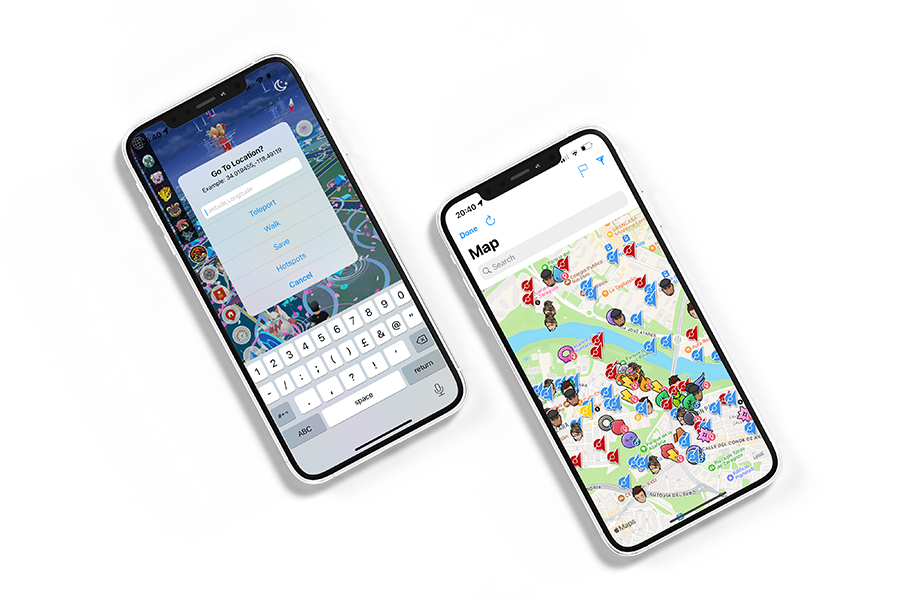 Spoof into the
World of Pokemon GO
Teleport to any location, see Pokemon and Raids around you better with our custom Map.

Fast & Bug-Free Tweak
Stunning Graphics
With the tools from our SpooferX Tweak, you can level up faster and catch the best Pokemon anywhere in the World.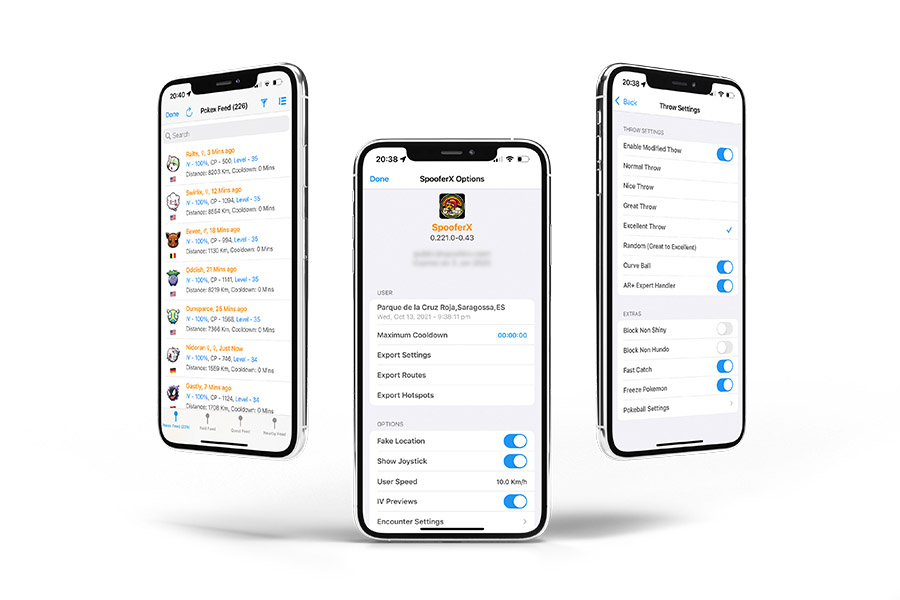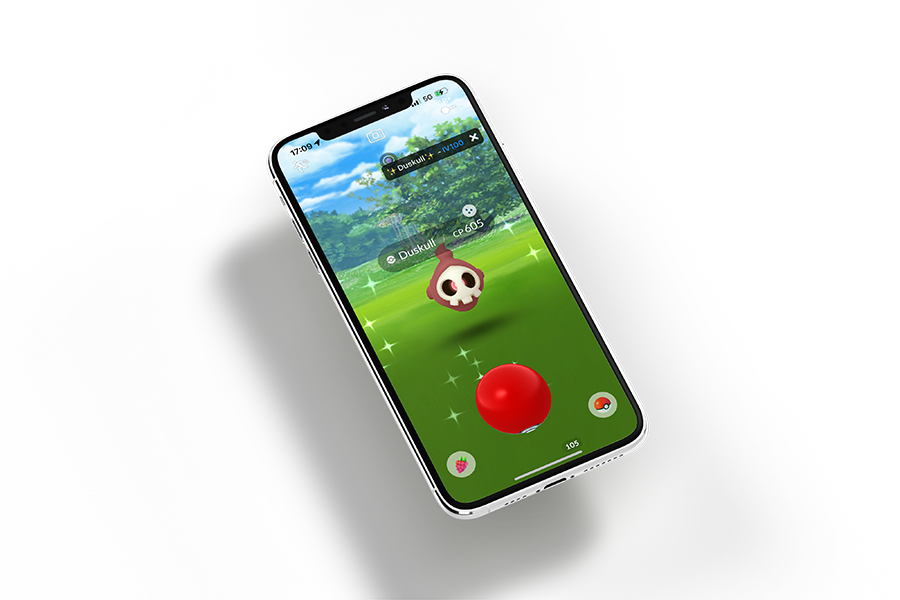 Sink into the
Secure & Smooth Gameplay
We don't keep any personal data and you use up to 60 FPS Gameplay.
Starter
Fake GPS Location
Show Joystick
User Speed
IV Previews
Enable Modified Throw

Normal, Nice, Great, Excellent, Random
Curve Ball
AR+ Expert Handler

Maximum FPS
Discord & Email Support
Pro
🔑 Full Access (Includes All Free)
Encounter Settings

-> ✨ Block Non Shiny
-> 💯 Block Non Hundo
-> 💨 Fast Catch
-> 🥶 Freeze Pokemon

Pokeball Settings

-> ✔️ Remember Last Ball
-> Use My Ball - Poké Ball, Great Ball, Ultra Ball

Inventory Settings
💫 Fast Map Load
⏭ Skip Animations
🚀 Team Rocket - One Hit
⌚ Virtual Go Plus
Nearby Live Feed
⭐ PokeX Live Feed
➕ Spawn Booster
🥡 Auto Feed Buddy
❎ Remove AR Scan Quests
⚠️ Cooldown Warnings
Frequently Asked Questions
How can I find out my Key?
All Keys have been canceled.
How can I pay?
You can pay with a Paypal account or use a Credit/Debit card.
Can I purchase more than 1 Key?
Yes, but you need to use a different email address.
How many devices allowed?
You can use up to 3 devices per Pro Key.
Do I need a Key?
No, you can still use the app and spoof without a key, you just won't be able to use all the extra features, feel free to try out the app first.
My Key doesn't work
Use the Find Key button, if your key doesn't show, check your payment went through, if it has please contact us on Discord.
The Pokemon keeps fleeing.
You're on Cooldown, please check Cooldown
How do I cancel?
You can cancel your subscription with ⭐PokeX#3752 Bot by sending her a message "/cancel" if your Discord account is linked.
Or you can cancel directly with Paypal if you have an account.
Does the Key come with Direct Install?
No, you need to install the app yourself or purchase a Direct Install
App Screenshots
Here you can see all the settings and tweak in action.
Check All
Fake Location (GPS)
Teleport to anywhere in the World, use the hotspots tab or a custom GPS.
Show Joystick
Easily move around and change the speed at which you move.
IV Previews
See how powerful (Individual values - Attack/Defense/Stamina) the Pokemon is before you catch it and in your inventory.
Fast Map Load & FPS
Load up the map fast when moving around quickly to shundo hunt and with 60 FPS, this makes it very smooth.
Team Rocket
Tired of all those Grunts, defeat the pokemon in battle with just one hit!
Virtual Go Plus
Too lazy to get some more stardust, just turn on autowalk and the Virtual Go Plus and let it do the rest.
Experienced & Trusted by
10,000+

People worldwide Try it Free